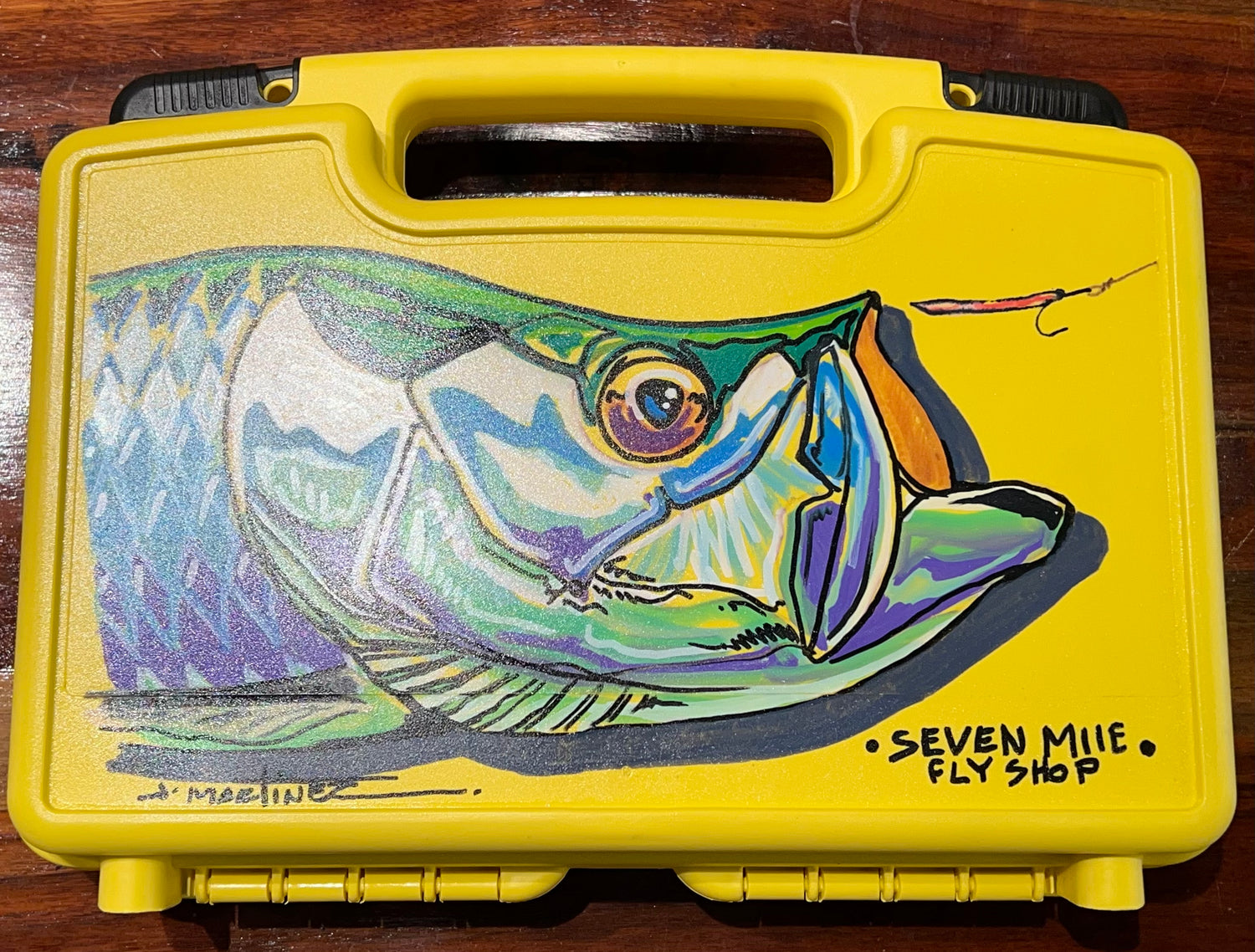 Jorge Martinez Fly Boxes
Regular price
Sale price
$250.00
Unit price
per
Hand drawn fly boxes by Jorge Martinez, a local marine artist from South Florida. Each box is guaranteed to withstand long days in the sun, saltwater spray, and all your secret flies.
Here is a little about Jorge, taken from his website https://www.jmartinezart.com.
Jorge is a Miami based artist specializing in marine sporting art. Inspired by his lifelong obsession with the pursuit of the great gamefish, he brings those experiences to life on canvas. As an artist Jorge creates vibrant renditions of these fish in their natural habitat that serve as a visual story most telling to the anglers worldwide in pursuit of these very same moments.
  His work is well known and has been used as trophies in some of fishings most prestigious tournaments. Some of these include the Golden Fly Tournament, Goldcup Tarpon Tournament, and the Del Brown Permit Fly Tournament. Jorge has also collaborated with some of the industries biggest names such as Costa del Mar, Maverick Boats, Nautilus Reels, and Simms fishing. He has also made several TV appearances showcasing how his passion for fishing is translated into his work.
For more on Jorge, check out his work - he is awesome!
Recently viewed products
Continue where you left off